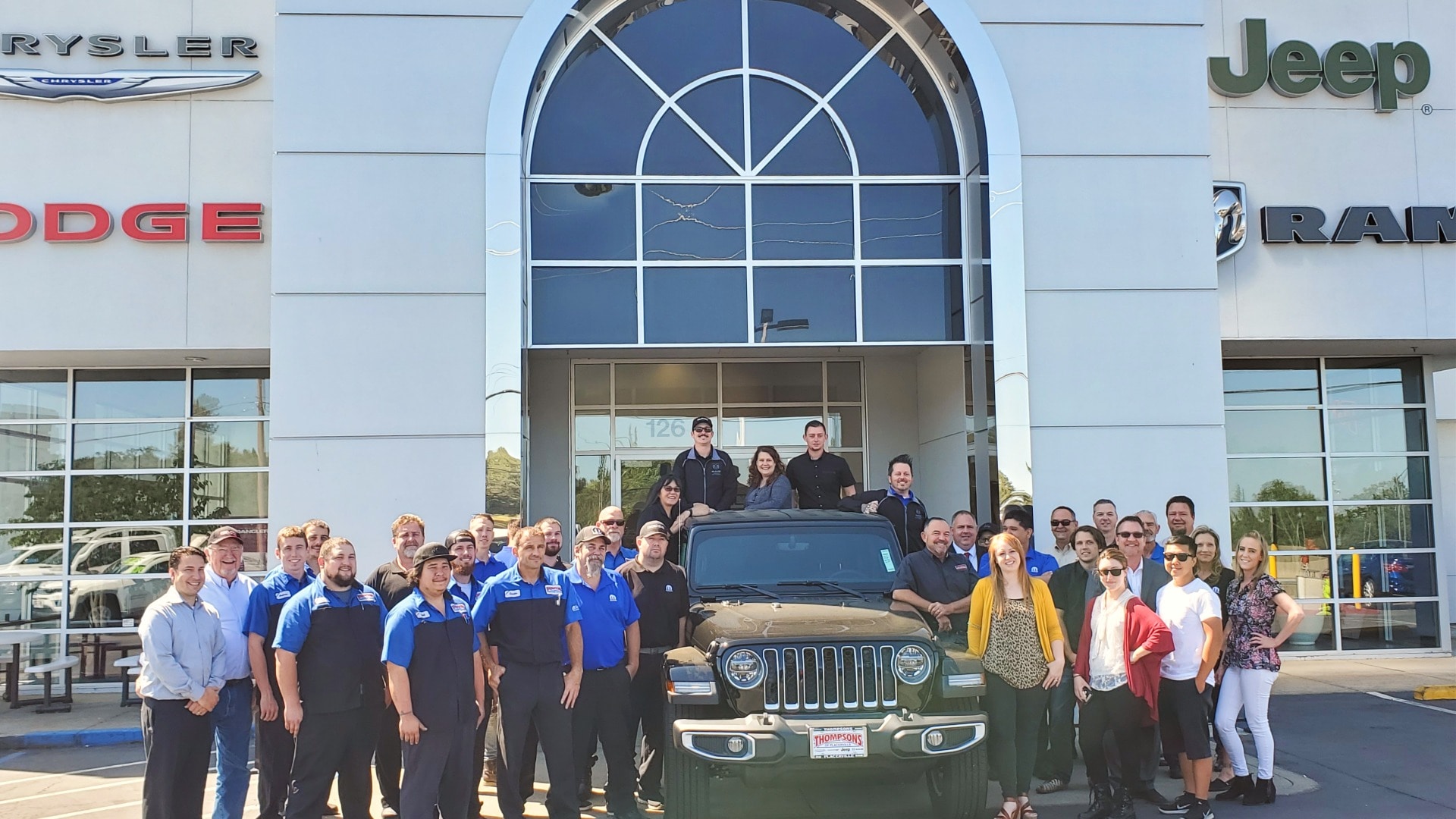 As a proud part of the Thompsons Family of Dealerships, Thompsons Chrysler Dodge Jeep Ram is the destination for providing a world-class experience and service to Northern California. Located among the Foothills in historic Placerville right next to where James Marshall and John Sutter discovered gold, we are here to make your purchase easy and fun, because that's what buying should really be about; fun. It's not everyday you buy a car. Whether it's a short term lease, or one you plan on keeping in the family and handing down to your kids, it should be a truly special and momentous experience.
Thompsons is all about family. Started over 25 years ago by father and son Ron and Jeff Thompson, the Thompsons family has only expanded since, with each new customer becoming part of ours.
Our helpful and knowledgeable client advisors are on board with you to help find a vehicle that not only makes sense to you, but excites you. When it comes time to service, the world-famous Mopar service and parts department will be there to take care of you, whether it's a routine oil change, or accessorizing the car of your dreams.
We also cannot forget about our community and the people who got us here which is why Thompsons is committed to giving back. Ron and Jeff Thompson have been involved with local police, the Boys & Girls Club of America, and numerous other charities over the years.
Give us the chance to be part of your family today and come visit Thompsons Chrysler Dodge Jeep Ram. Located just off US Highway 50 in Placerville, CA. 
Visit Our Thompsons Home Site and Thompsons Chrysler Dodge Jeep Ram Home